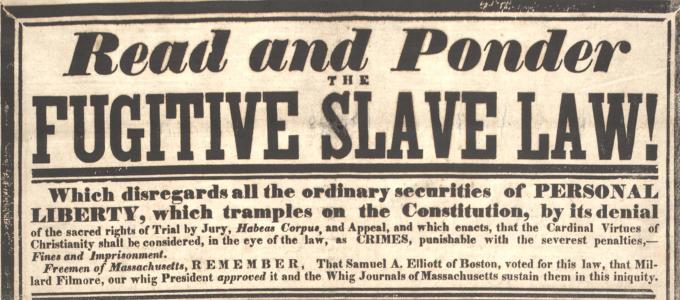 The conflict over slavery, the growth of federal power, and the territorial expansion of the United States figure prominently in the Collection. Thousands of letters, documents, broadsides, and pamphlets focus on slavery and abolition. Other materials in this period cover a wide range of topics including the Bank of the United States, removal of American Indians from tribal lands, the Nullification Crisis, Jacksonian politics, settlement of the Mormons in Utah, the Mexican-American War, and Texas.
Selected Searches:
Educational Resources:
Educational materials including essays, timelines, multimedia, interactives, featured primary sources, and other teaching resources can be found in the History by Era section of our website. Our Featured Primary Sources include introductions, transcriptions, and images of documents, available to all educators, with additional content of questions for discussion and printable hand-outs for Affiliate School members.
Image:
Search path with parameters:
/mweb/search?needle=&fields=all&era5=National+Expansion+and+Reform%2C+1815-1860
This is a Left Navigation Collection Grouping for the Collection's homepage:
Old Path:
/collections/groupings/expansion-reform-1800-1860